I discovered an interested new craft at the Stitch, Hobby and Craft Show at the Excel I attended at the end of March.
Called Pixel Mosaic by the CraftDookit company, it is essentially mosaic without the mess of cement with charted designs along the same lines as cross stitch. All it requires is a pair of tweezers and a bit of time to create some nice designs.
I got started on my medium-sized "Daisies" kit with 4 base-plates as soon as I got home after the craft show on the Saturday and completed it on Sunday evening.
I was quite taken with the charting technique – as the base-plates are transparent plastic you can place them over the charts and see the symbols through the board, removing any need for counting. The trickiest part was detaching the plastic pixels from the pixel square they are provided on without marking them with the tweezers.
A handy tip given at the show was to use a rolling pin on the boards when they are finished to press at the pixels in firmly to the same height.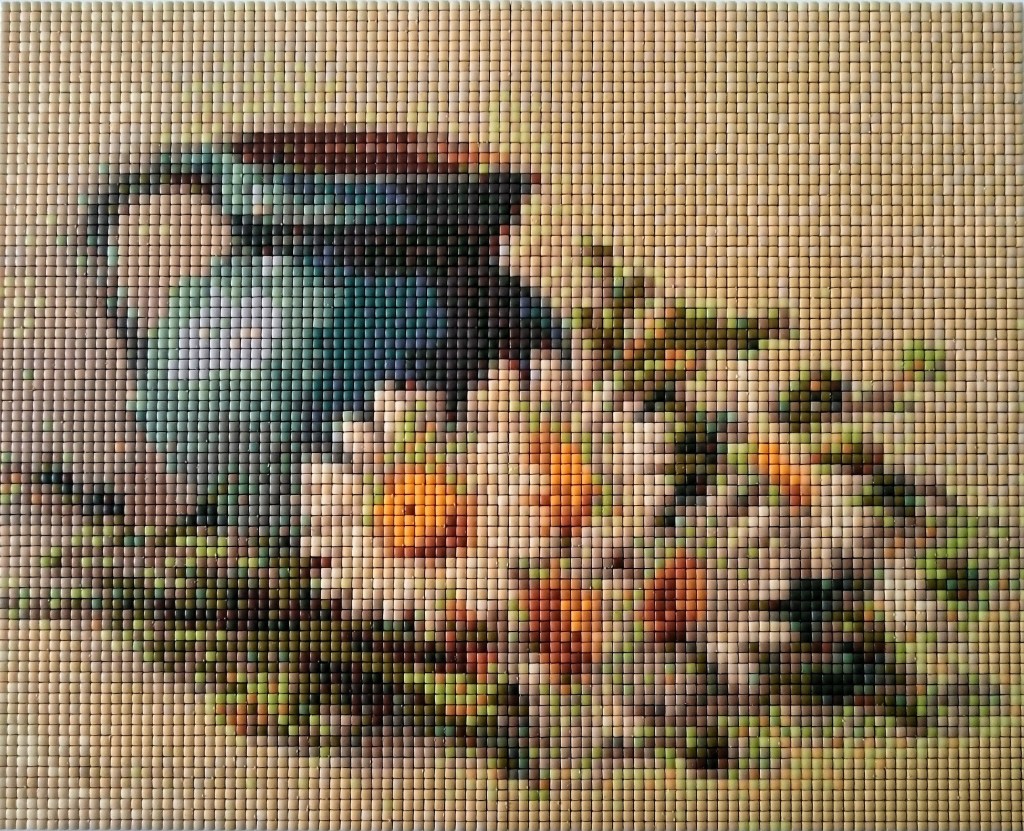 I enjoyed the kit and it came together a lot quicker than the equivalent cross stitch would have done. I've not been converted from cross stitch though, there just wasn't quite the same challenge. The bigger designs are the more impressive but they get quite expensive. I'd recommend having a go, and would definitely do it again if there was a design I fell in love with.