I have done well for craft shows so far this year, having already attended the Creative Crafts Show at  Sandown Park at the end of January and the Stitching, Sewing and Hobbycrafts Show at the London Excel a few weeks ago.
Spoils to be had were bountiful, and I'm pretty pleased with my loot. Plenty to keep me going for the foreseeable future, until the next show at least!
Cross Stitch
I rediscovered my enthusiasm for cross stitch when I fell in love with some of the kits on display at various stalls. I couldn't walk away with getting these kits. There are several ambitious projects to keep me out of trouble for quite some time.
Maia Rare Beauty A stunning 16 count, 40 x 27cm design with whole, half and three-quarter cross stitches and backstitch detail. 27 different shades of Anchor stranded cotton, a mixture of presorted cut lengths and skeins.
Golden Fleece Romantic Walk A beautiful design by a Russian company Zolotoe Runo (Golden Fleece in English) in the style of Leonid Afremov. 16 count, 38.5 x 30.7cm. Zweigart aida and Madeira stranded cotton in 62 colours.
Golden Fleece are a new company to me. They do a whole range of designs in the Afremov style which I absolutely love, no doubt some of the others will be joining my collection at some point!
DMC London Bus My sister is a huge fan of buses, London transport and the colour red. She saw this kit at the craft show and so I will be making it for her as a birthday present. Hopefully it will be completed before her next birthday! 14 count, 20 x 30cm using 18 shades of DMC stranded cotton precut and sorted.
Yarn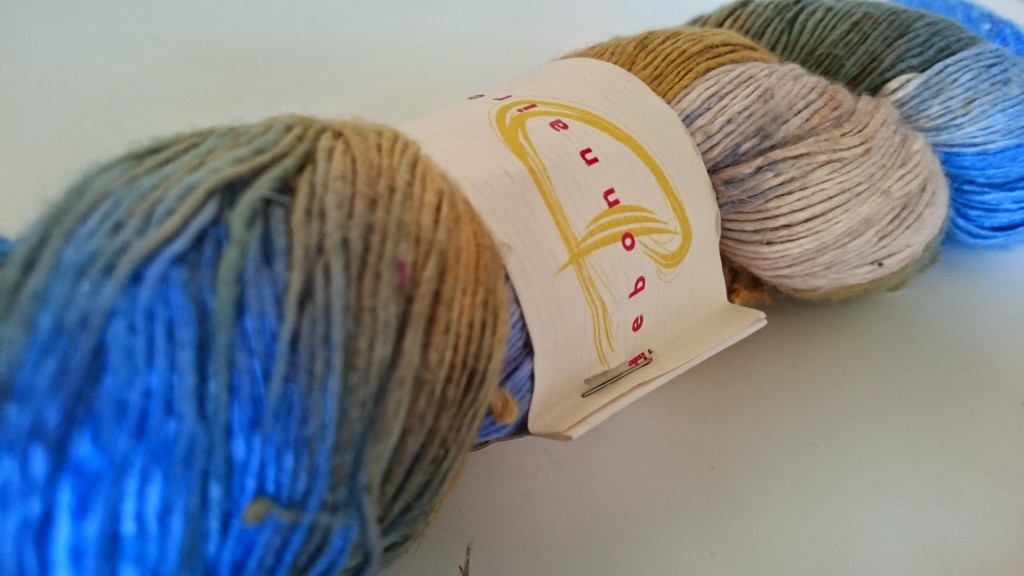 Reserved in my yarn purchasing, I only bought one skein but what a skein it is! 100g of hand dyed 100%  Mulberry silk in a luscious blue/gold colour way from Debonnaire. No specific project in mind just yet, but it will be special with this yarn.
Pixel Art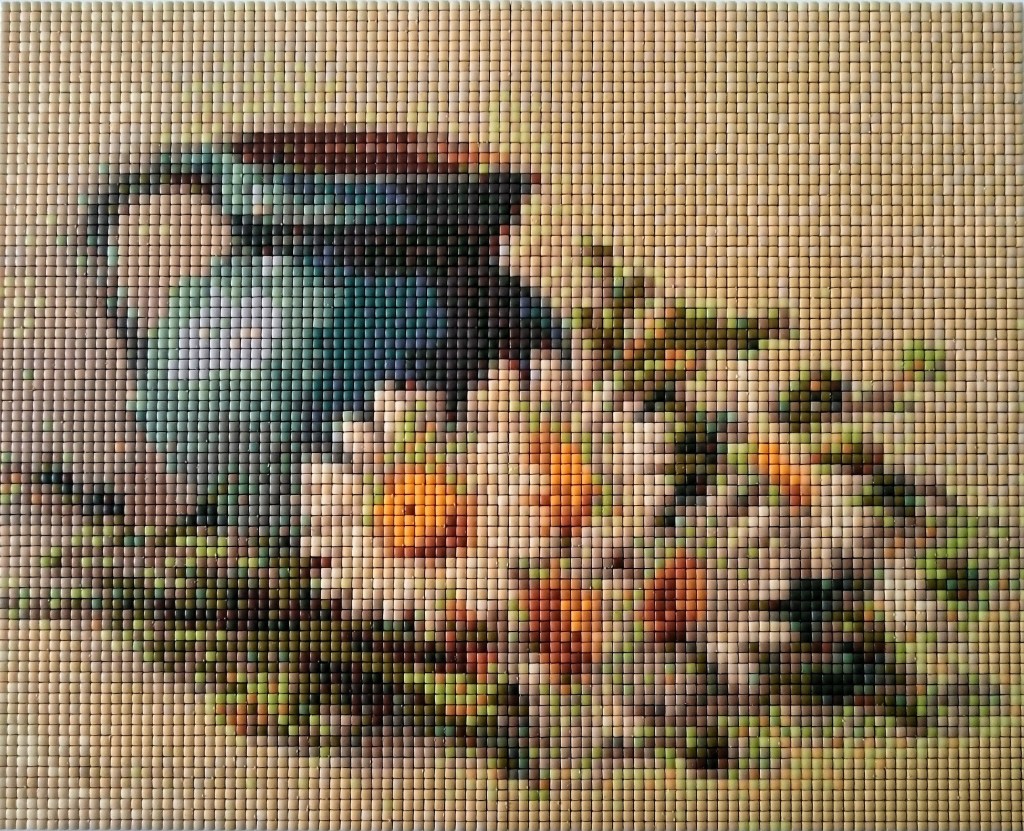 A new discovery, I couldn't wait to complete my Pixel Art project once I got it home! More about it in my previous blog post.
Silk Painting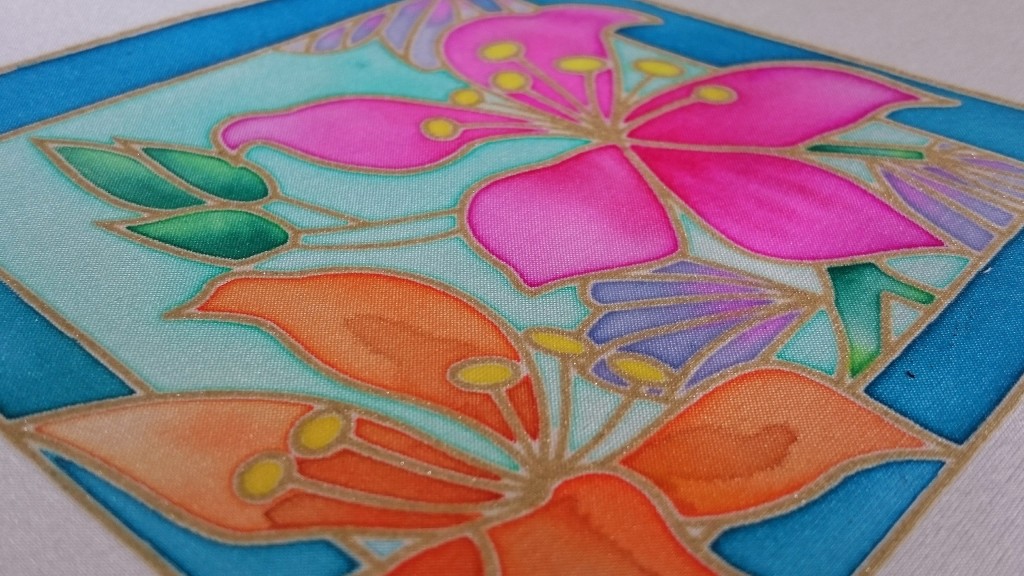 I had a go at some silk painting with the Guild of Silk Painters at the Excel craft show. It was good fun and impossible to paint outside the lines with the pattern printed on the fabric in a gold resist. Seeing the dye bleeding across the fabric with only the slightest amounts applied is fascinating. Controlling the depth of colour and blending colours on the fabric proved quite challenging though!
Not too shabby for a first attempt if I do say so myself. I've still got a few steps left of finishing and mounting it to the card.